Mentees: Be sure to complete the brief pre-program survey before you engage with the curriculum, if possible. Here's the link: https://www.surveymonkey.com/r/CBB9M7Y
Welcome to Week One of the Pathway to Publication mentorship program. Below you'll find the Introductory video for Six Steps to a Publication-Ready Journal Manuscript, which is the foundation of our curriculum.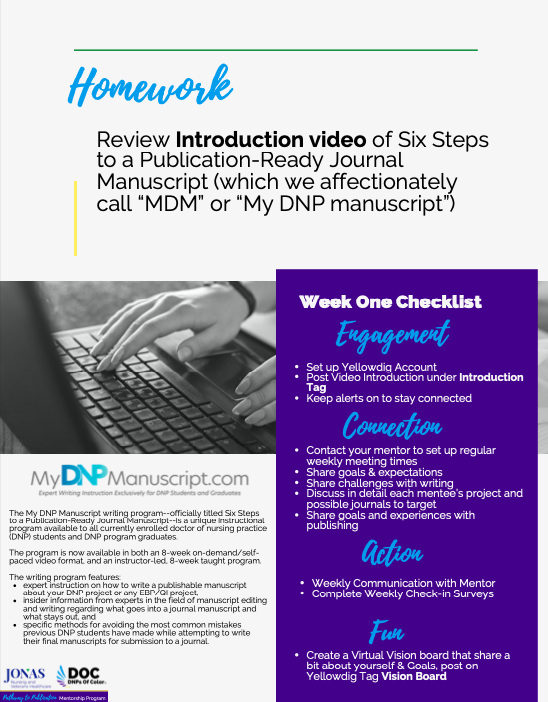 You can download our suggested activities for this exciting first week by clicking this link.