Membership Needs Assessment
DNPs of Color is transitioning to a member based organization. We believe a membership based organization will help us mobilize our collective voices in a much more powerful way.
Before we do so, we want to make sure we are creating a space that meets your needs and interests as members of DNPs of Color.
Completing this survey is anonymous and is completely voluntary. We sincerely appreciate your participation!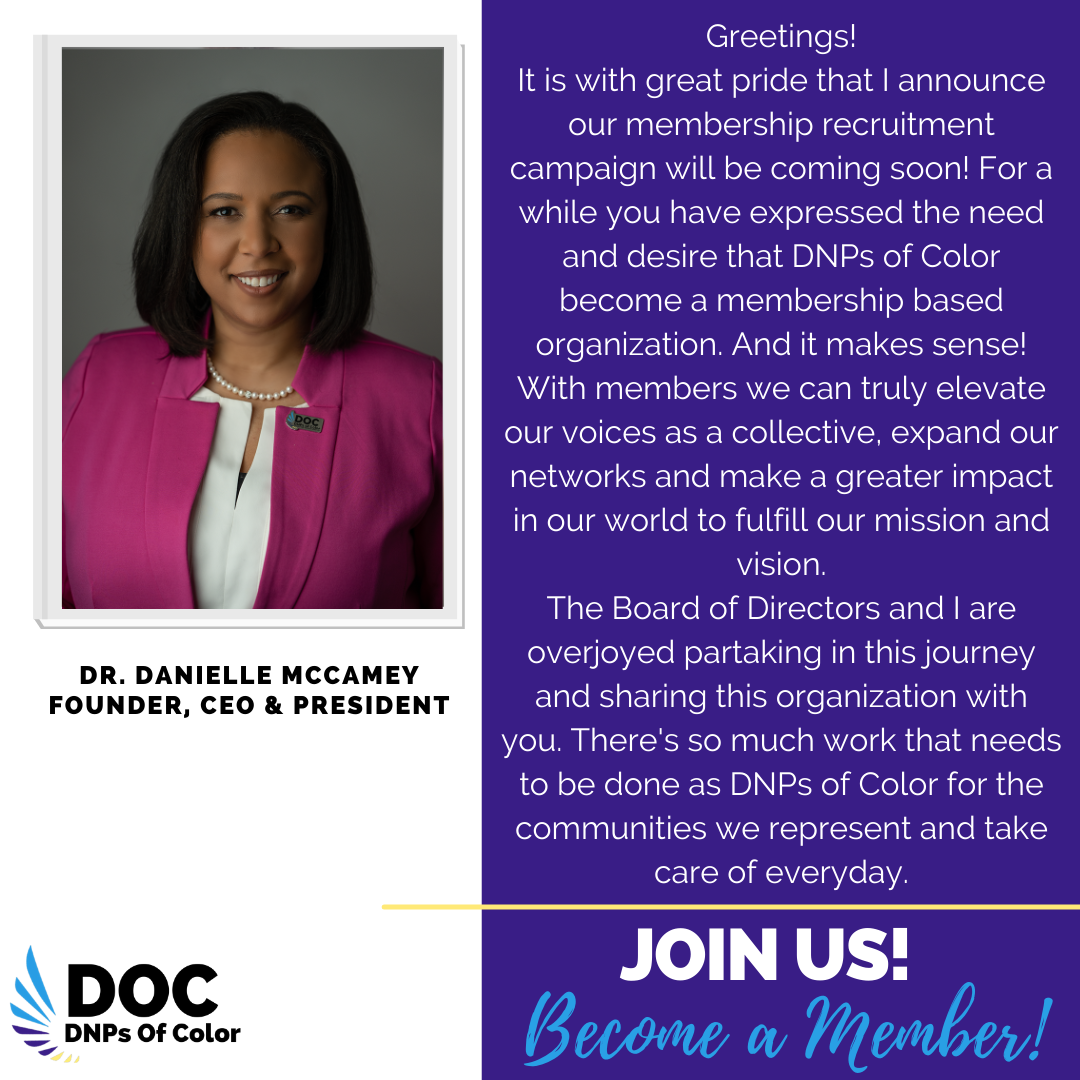 Join a Committee!
We are now opening up for volunteers to serve on our committees so we can begin to work on truly making an impact and advance our mission of serving DNPs of Color through networking, mentorship and advocacy to increase diversity in doctoral studies, clinical practice and leadership.