Week Seven Survey Links:
Mentors: https://www.surveymonkey.com/r/68YZVTD
Mentees: https://www.surveymonkey.com/r/88WFC39
Don't forget: The mid-point checkin was rescheduled for this afternoon at 4 p.m. Eastern. The Zoom info is below:
Join Zoom Meeting
https://us02web.zoom.us/j/88038627513?pwd=YllZYzg5cW9SdXJOeTlPeU9ENUNUUT09

Meeting ID: 880 3862 7513
Passcode: Publish
---
You're almost finished with your manuscript! This week, you'll be fine-tuning your Discussion section and checking that your whole draft is matching up to your journal's expectations.
You can re-watch the Step 5 video–or any of the previous videos in the Six Steps to a Publication-Ready Journal Manuscript–as many times as you need.
In addition, we've put together some activities for you to do during your mentoring session this week. You can download your copy here.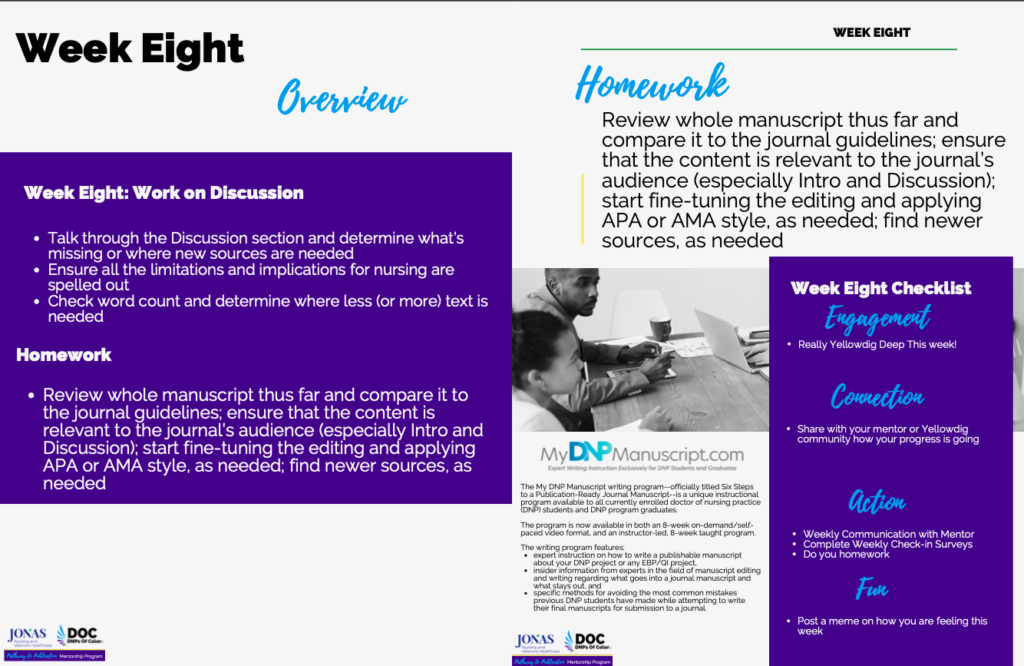 Next week is your week to put the manuscript aside and have some fun, so give it all you got this week!