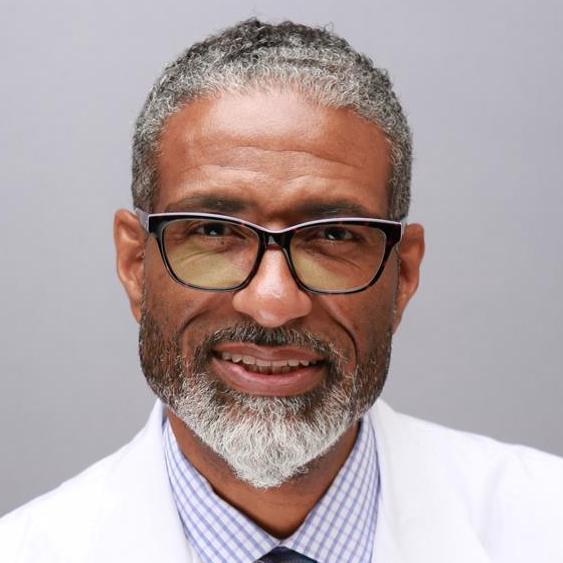 Dr. Marshall H. Blue, Sr., DNP, MSN, RNC-NIC, CNL, PHN
BOARD MEMBER
Dr. Marshall H. Blue, Sr. is the Director of Pediatrics at St. Joseph's Medical Center, and Dignity Health organization, in North Central California. In his role, Marshall is directly responsible for the leadership of the Neonatal Intensive Care Unit, the Acute Care Pediatric Unit, and the Neonatal Transport Team. He also coordinates the oversight of the Pediatric Service Line with the Chief of Pediatrics and a team of Neonatologists, Pediatric Hospitalists, and Nurse Managers to ensure quality safe care is delivered to the kids of San Juaquin County. As a nurse leader, he manages over 100 clinical and clerical staff members, by creating an environment capable of driving new and innovative pathways elevating the healthcare provided to the community.
Prior to joining Dignity Health, Dr. Blue enjoyed a distinguished career with Kaiser Permanente, as Department Administrator in the Northern and Southern California areas. He has also functioned in a number of nurse leader roles with other organizations encompassing the in-patient and out- patient setting.
Dr. Blue is a graduate of the University of San Francisco with a DNP in Healthcare Systems Leadership. He holds an academic certification as a Clinical Nurse Leader (CNL) and a clinical certification as a Neonatal ICU nurse. Throughout his career he has played an active role in numerous civic and charitable organizations that provide social services, education, and health care in the local community. Currently, Dr. Blue serves as the President-Elect and Board Member of the North Central Association of California Nurse Leaders (NC-ACNL) and also holds active memberships in several healthcare based organizations. Over the past year, Dr. Blue found his way to DNPs of Color. He shares the core values of its mission to connect with other professional nurses of color with terminal degrees and provide support through collaboration and empowerment to elevate nursing practice especially in our vulnerable communities of color.
Dr. Blue resides in Lodi, California with his partner of 17 years. The two of them have become bi-coastal as they now have a home in Atlanta, Georgia where they plan to eventually live during retirement. Marshall deeply enjoys traveling the world with his family and friends while sharing in the blessings of love and life.