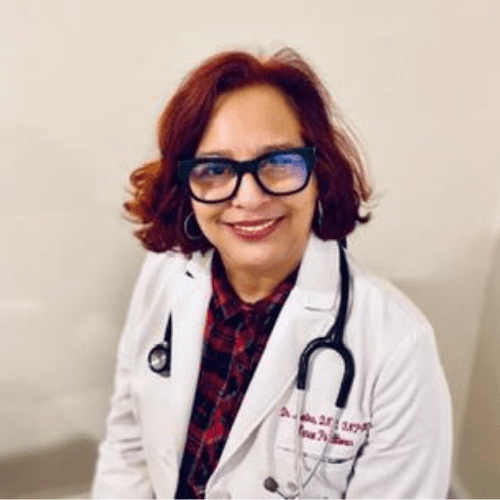 Dr. Daisy Medina-Kreppein
BOARD MEMBER
Daisy Medina-Kreppein is a Family Nurse Practitioner at Grace Family Medicine in Brooklyn, NY who partners closely with the community. She originally attended State University of New York, Downstate, in Brooklyn, New York, where she received a Bachelor of Science Degree in Nursing. Daisy then pursued her interest in becoming a Nurse Practitioner, graduating with honors, from State University of New York, Stony Brook with a Masters of Science in Nursing.
While working full time in the pediatric urology unit, at Columbia University, Morgan Stanley Children's Hospital, she completed her Doctor of Nursing Practice in 2012. Daisy is a Board Certified Family Nurse Practitioner and licensed in New York and Delaware. She has worked primarily with the MR/DD population, pediatric urology, primary and family health care settings. She is involved in the entire continuum of care of her own panel of patients.
Daisy is a member of several professional organizations including: A fellow at the New York Academy of Medicine, the American College of Nurse Practitioners; Sigma Theta Tau and the International Honor Society of Nursing.   Daisy has also been featured in World News for Nurse Practitioners twice.
Daisy is from Brooklyn, New York, and resides in Queens, New York.   She enjoys reading, travel, making herbal remedies and enjoying her time with family and friends.