Please join us for our 3rd Annual Conference!
Calling All Game Changers and Trailblazers October 19-22nd, in "The Nation's Capital" at the National Museum of the American Indian​. We will have access to the entire museum and all the exhibits!
We want to highlight the game changers and trailblazers in nursing that are truly advancing health equity!
This educational and networking event is expected to bring nursing's top scholars, innovators, thought leaders, educators, researchers, and practice leaders across the country. Many vendors, advocates and allies will be in attendance to support the mission and vision of DOCs to increase diversity in doctoral studies, clinical practice, and leadership.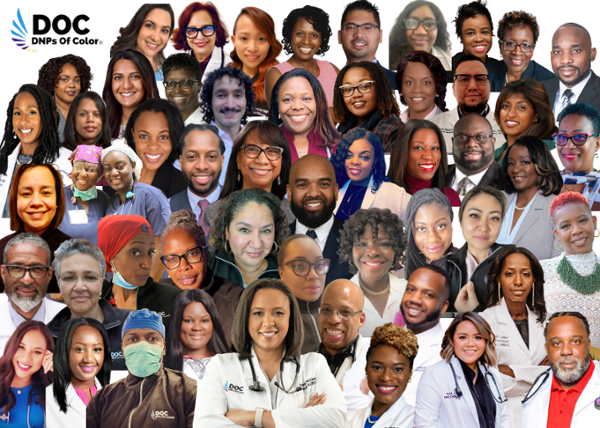 empty
Agenda at a Glance
Thursday: Networking event at Hilton Washington DC National Mall The Wharf
Friday: Conference and Museum Tours
Saturday: Conference &

Masquerade Black Tie

Awards Gala
Sunday: Closing webinar & Community Service event
Topics and Themes
An all-star plenary lineup with presentations from preeminent leaders in research, clinical practice, academia, community, and advocacy!
Keynote speaker: Aisha K. Mix, DNP, MPH, RN, FAAN, Rear Admiral, Assistant Surgeon General Chief Nurse Officer, U.S. Public Health Service
Cross-cutting, interdisciplinary sessions, featuring work from nursing professionals are advancing the way in promoting diversity and transforming nursing practice!
Poster poster presentations impact pitches from abstracts submitted on a broad range of topics.
Affordable registration fees priced to ensure the conference is widely accessible to all including conference registration scholarship
DOCs 2023 has something for everyone bringing together the best of the best of advocates, educators, health care, and nursing professionals to share ideas and practice.
Chances to network with a diverse audience
Conference Giveaways & Conference Scholarships
Conference swag – limited quantities!
This continuing education contact hours sponsored by

 

ONE Accord Health​​​
Abstract Submissions
Panel Discussions are allotted 60-minute time slots: Presenters are expected to create their groups of 4 -5 members and submit the names of all panelists with the abstract
Mini Podium presentations are allotted 20-minute time slots: 15 minutes to present and 5 minutes for questions and answers
Poster Presentation: All posters should be oriented in portrait format and no larger than 48″ H x 48″ W. Presenters are allotted 7-minute time slots for a Quick Pitch presentation
For each abstract, summarize content into a brief, well-organized, and engaging paragraph. Submissions must include the abstract title, not exceeding a 250-word description. Provide two to three learning objectives for each abstract. Start the learning objective with an action verb such as apply, demonstrate, identify and analyze
Include background, methods, and other pertinent headings. Submissions should reflect conference title or abstract themes. Include summary recommendations for others who may be considering a similar approach.
Abstracts may highlight original research, quality improvement projects, evidence-based practice, or programmatic innovations. Formatting of the abstract should be consistent with the type of project being presented. Provide a minimum of 2 references using 7th Edition APA format. References must be within the last 5 years.
Deadline for submissions is June 30, 2023!
2nd Annual DOCs Scholarship & Awards Gala
Get in your finest Casino Royale attire and join us at our Annual DOCs Scholarship & Awards Gala! Tickets are sold separately and are available on the Registration Page.
Hotel Info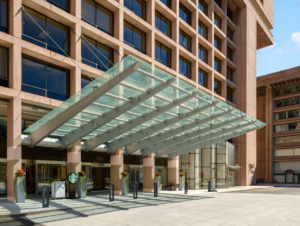 Hilton Washington DC National Mall The Wharf
480 L'Enfant Plaza SW, Washington, DC 20024
Click here for our Booking Link!
Use Group Code: DNPS
Watch our Video Announcement!