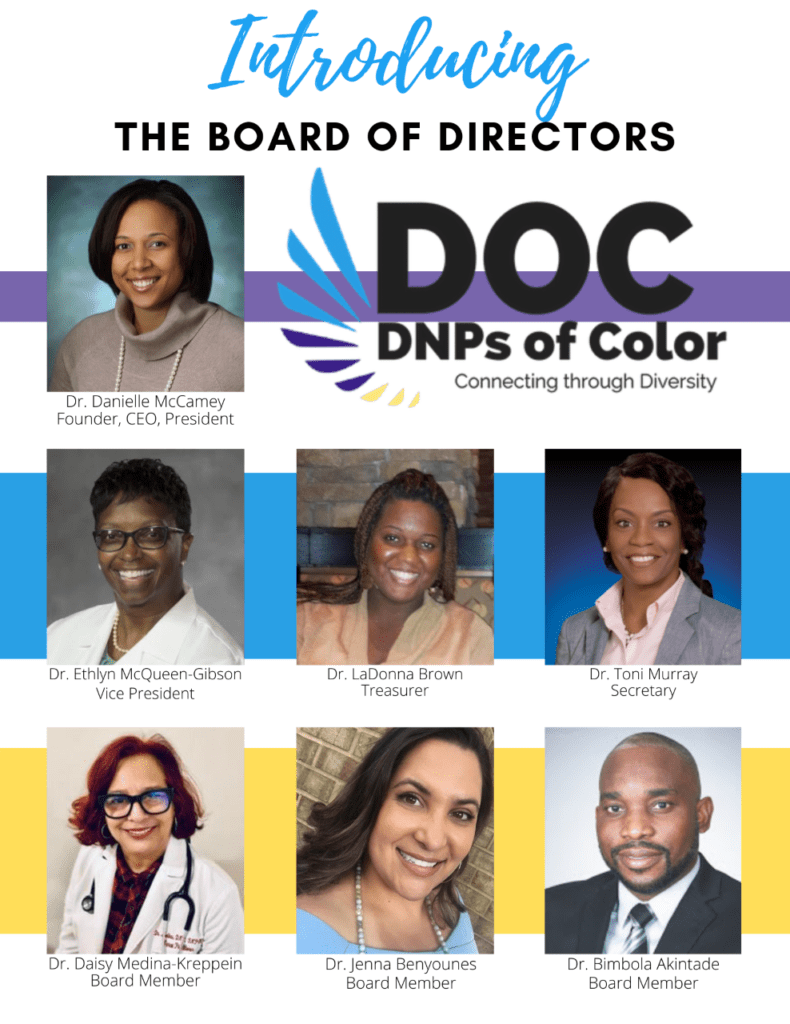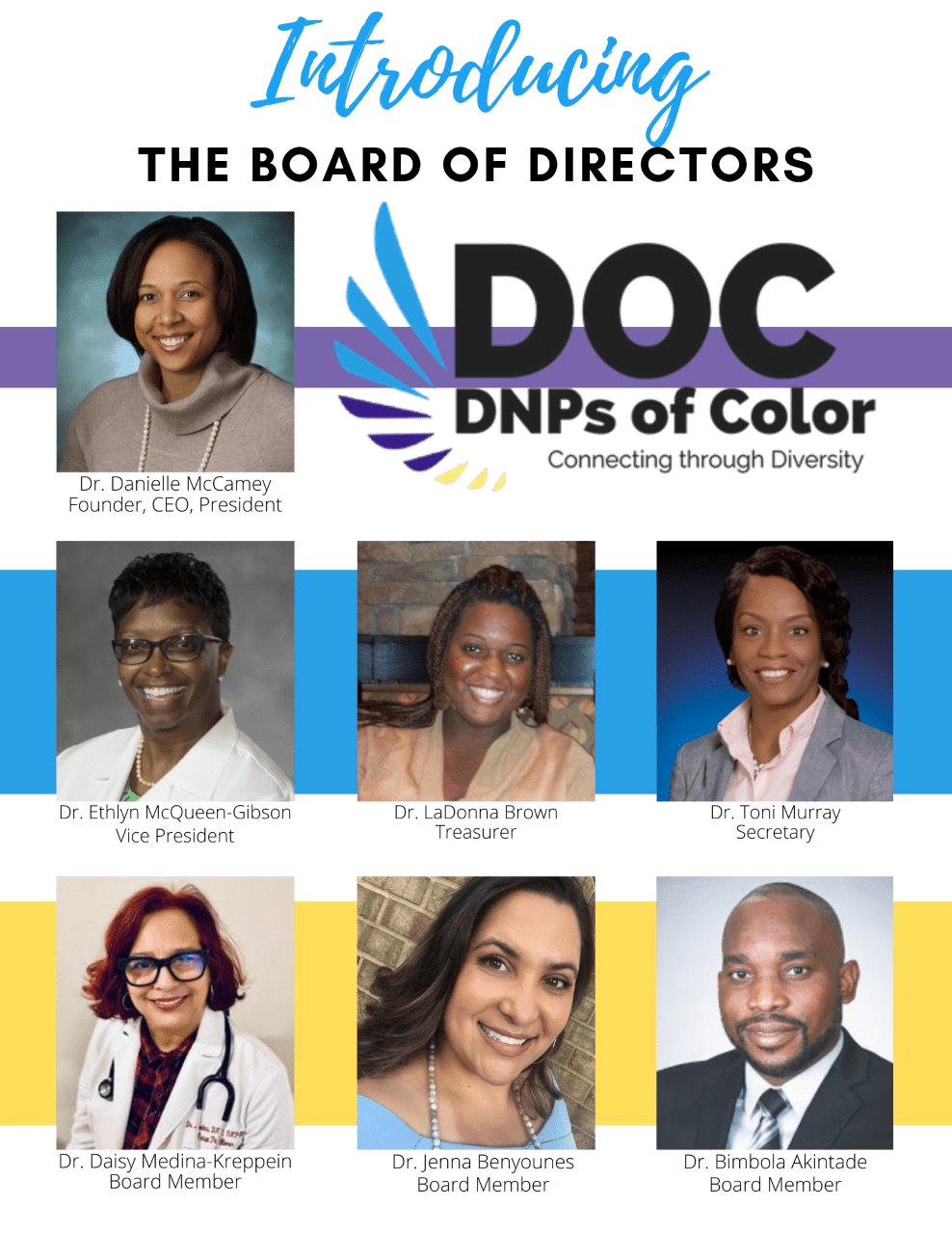 DOCs leadership is pleased to introduce its board members. The board membership reflects more than 140 years of combined nursing practice and an array of nursing skill sets and specialties. "I am thrilled to welcome these talented individuals to DOCs Board of Directors. Their unique backgrounds and diverse experiences will make them great assets to DNPs of Color's Board and the organization," Dr. McCamey added.
DNPs of Color Board of Directors:
Founder, President and CEO
Danielle McCamey, DNP, APRN, ACNP-BC, FCCP
Chief Advanced Practice Provider of the Preanesthesia Testing Department and Senior Advanced Practice Provider in the Surgical Intensive Care Unit at MedStar Washington Hospital Center.
Vice President
Ethlyn McQueen-Gibson, DNP, MSN, RN-BC
Associate professor at Hampton University's School of Nursing in Hampton, VA.
Treasurer
LaDonna Brown DNP, CRNA, MNA
Certified Registered Nurse Anesthetist for North American Partners in Anesthesia.
Secretary
Toni Murray, DNP, CMSRN
Director of Nursing Professional Development at MedStar Health.
Daisy Medina-Kreppein, DNP, FNP-BC
Family Nurse Practitioner at Grace Family Medicine.
Jenna Benyounes, DNP, CNM, WHNP
Certified Nurse Midwife and Women's Health Nurse Practitioner (WHNP), Sexuality Counselor and owner of Transcend Healthcare.
Bimbola Akintade PhD, MBA, MHA, CCRN, ACNP-BC, NEA-BC
Assistant Professor and Associate Dean of the Master's Specialties at the University of Maryland School of Nursing.