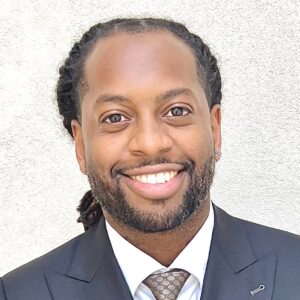 Michael Williams MSN, FNP-BC
STUDENT REP
Michael Williams (He/Him) is a board-certified Advanced Practice Registered Nurse (APRN). As an Afro-Latino bilingual (English, Spanish) APRN specializing in Internal Medicine and HIV-PrEP, he has cared for a culturally and socio-economic diverse patient population for over six years. Along with clinical practice, Michael has been a clinical instructor at several institutions- Yale University, Texas State University, and Concordia University: Texas. He is also a Doctorate of Nurse Practitioner student at Louise Herrington School of Nursing: Baylor University.
Michael credits his love for medicine to growing up in New York City and his parents. His upbringing exposed him to many healthcare challenges and obstacles to care firsthand. Being of Panamanian descent allowed him to see the importance of understanding culture and its impact on delivering care. These experiences led him to obtain the Bachelor of Science in Nursing '09 and Master of Science in Nursing '16 degrees at the University of Tampa. As a first-generation college graduate, he and four friends initiated an endowment scholarship for first-generation college students at their alma mater.
Michael believes community care is essential to the advancement of society. The philosophy guiding his practice is to provide the highest level of care through meaningful and collaborative relationships with all community members. He actively participates in various community events: speaker on health-related topics, health fairs, 5k to half marathon races, and volunteering at the local food bank. He has also authored peer-reviewed poems related to social issues in the community. Michael firmly believes that improving healthcare outcomes begins with educating and empowering the community that he serves.